Balancing services reform & new products for a decarbonized system
Dynamic Containment:
what is it and why do we need it?
As the UK moves to a low-carbon economy, the operation of the electricity system is evolving. System and generation are becoming more variable, system inertia is decreasing, and the size and number of large infeed and outfeed risks are increasing.
Combining these trends with the fundamentals of energy balancing the mechanism has led to a new set of frequency response services and reform activities in the balancing market: Frequency response services reform, starting with Dynamic Containment, Reserve market services reform, and other developments.
Dynamic Containment is a fast-acting post-fault service to contain frequency within the statutory range of +/-0.5Hz in the event of a sudden demand or generation loss. It delivers quickly and proportionally to frequency and is more active when frequency moves outside of operational limits (+/- 0.2Hz).
As more renewable generation contributes to the country's electricity mix, and the grid more frequently operates with inertia – which slows down deviations in frequency – this faster-acting frequency response is more important than ever. Batteries' speed and flexibility making them particularly well-suited to the task.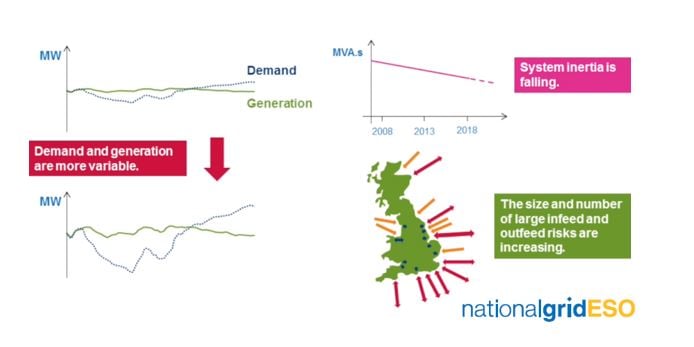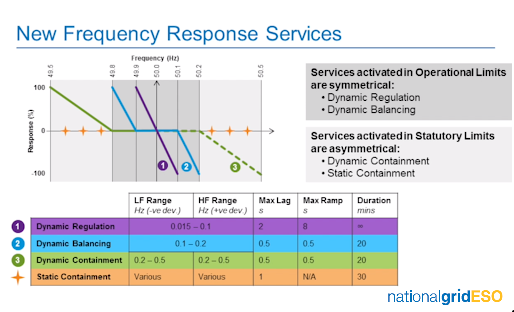 National Grid unlocks Revenue Stacking

Significant balancing issues have arisen in the UK power grid as intermittent renewables are taking up a larger share of the generation stack. This brings an increasing need and opportunity for flexibility via battery storage assets to help facilitate a transition towards achieving net-zero.
However, the ancillary services space will become saturated over time. Therefore, capturing revenue through wholesale and balancing markets will become increasingly important.
Revenue stacking is the ability to gain multiple revenue streams from performing different applications with capabilities acting as key enablers for strong business cases for battery projects.
National Grid now plans to include this capability for all new services that are introduced to the market as they recognize the added value that adding the ability to stack in the balancing mechanism offered.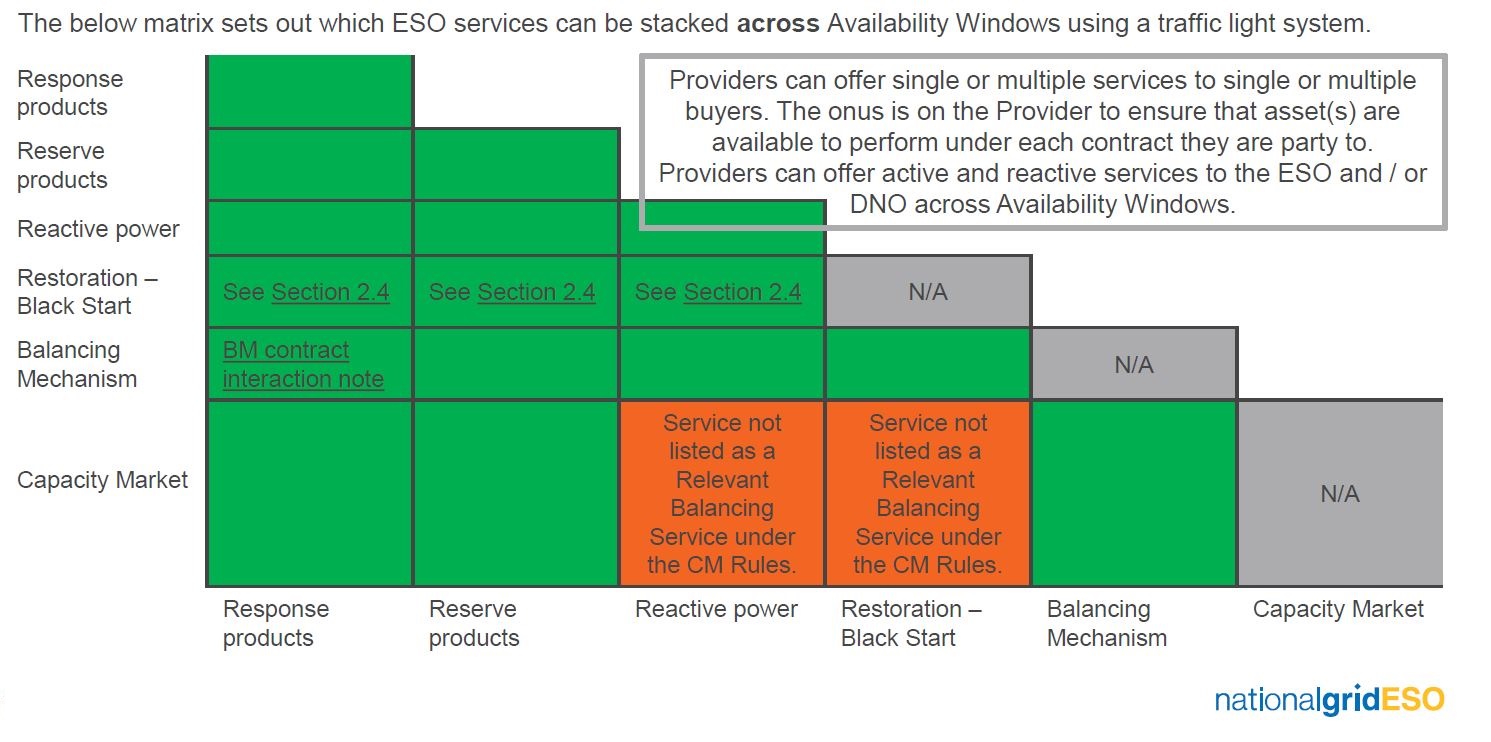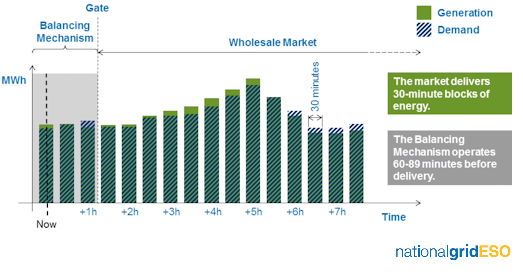 UNITY for Energy Storage Solutions:
For successful Dynamic Containment, Market participation & Revenue stacking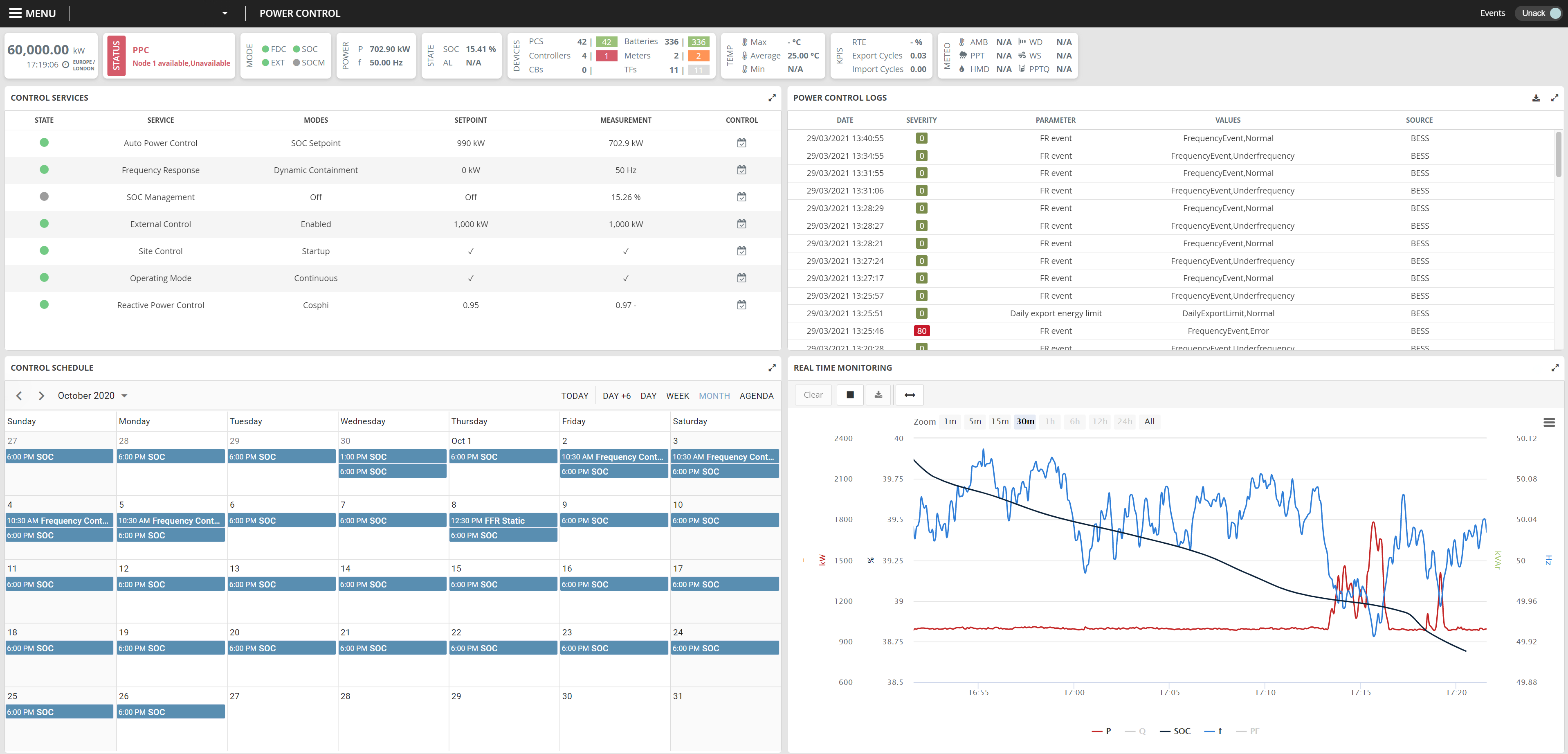 MARKET PARTICIPATION, ENERGY ARBITRAGE, EXTERNAL TRADING FLOORS
Scheduled charge or discharge service
Aggregator interfaces, industry-standard or customized
Battery use optimization and limited daily use
Dispatcher for retrieving market or aggregator signals
SERVICE STACKING & CONTROL SCHEDULING
Enable maximum automation on service/revenue stacking scenario
Maximum automated balance of market services in a scheduled and coordinated manner

⇒ Active power control
⇒ Frequency services
⇒ SOC Management
Get schedules from operator, trader or automatically via third party system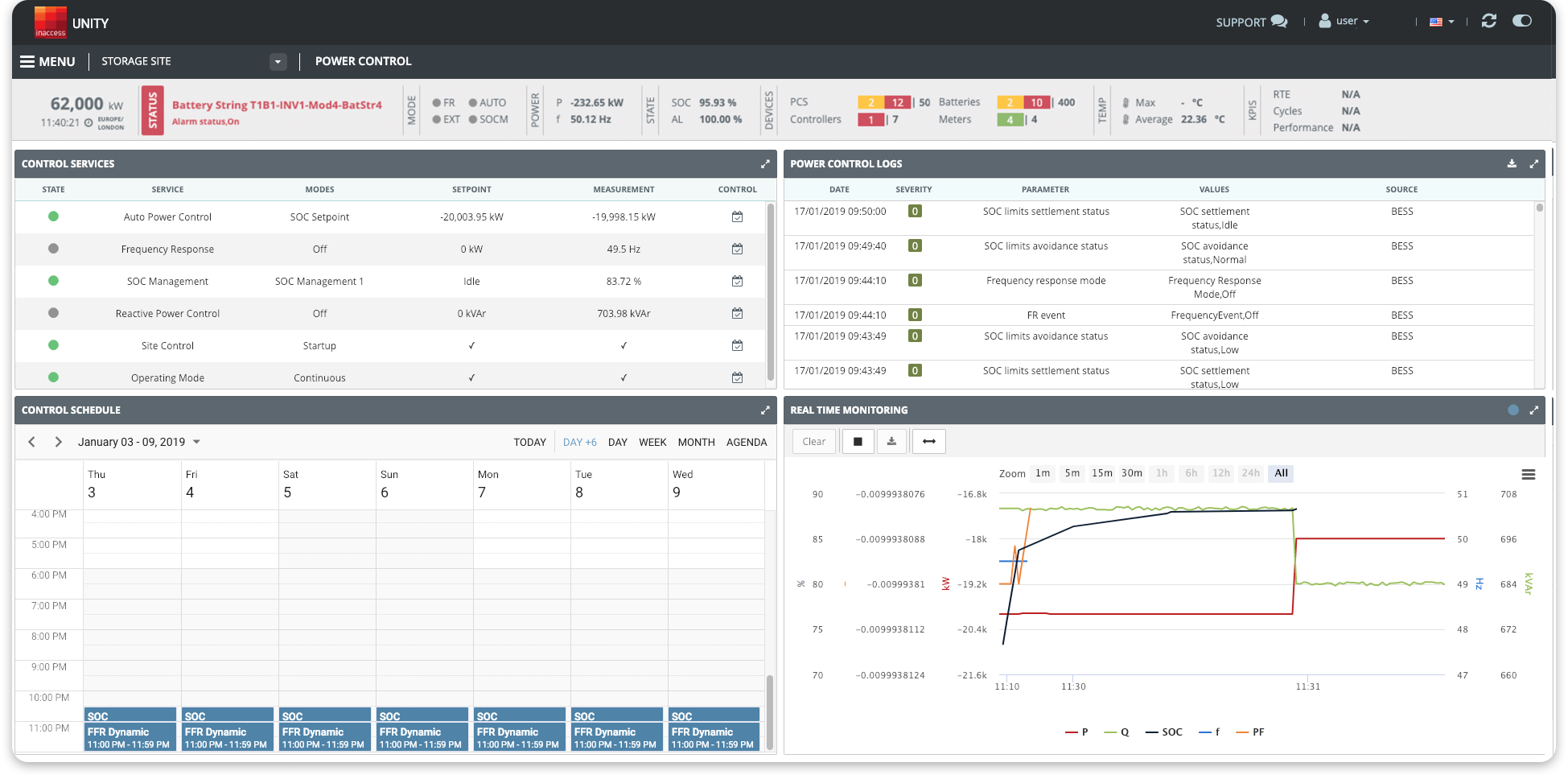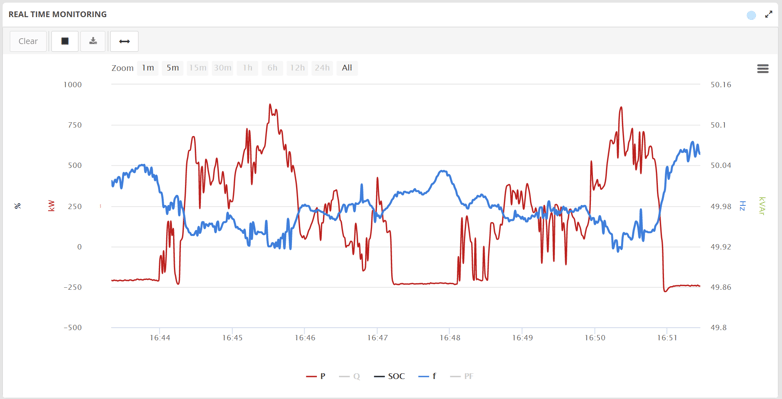 DYNAMIC CONTAINMENT &
FREQUENCY RESPONSE SERVICES
Frequency Dynamic Containment
Currently offering Frequency Response products (FFR static, dynamic)